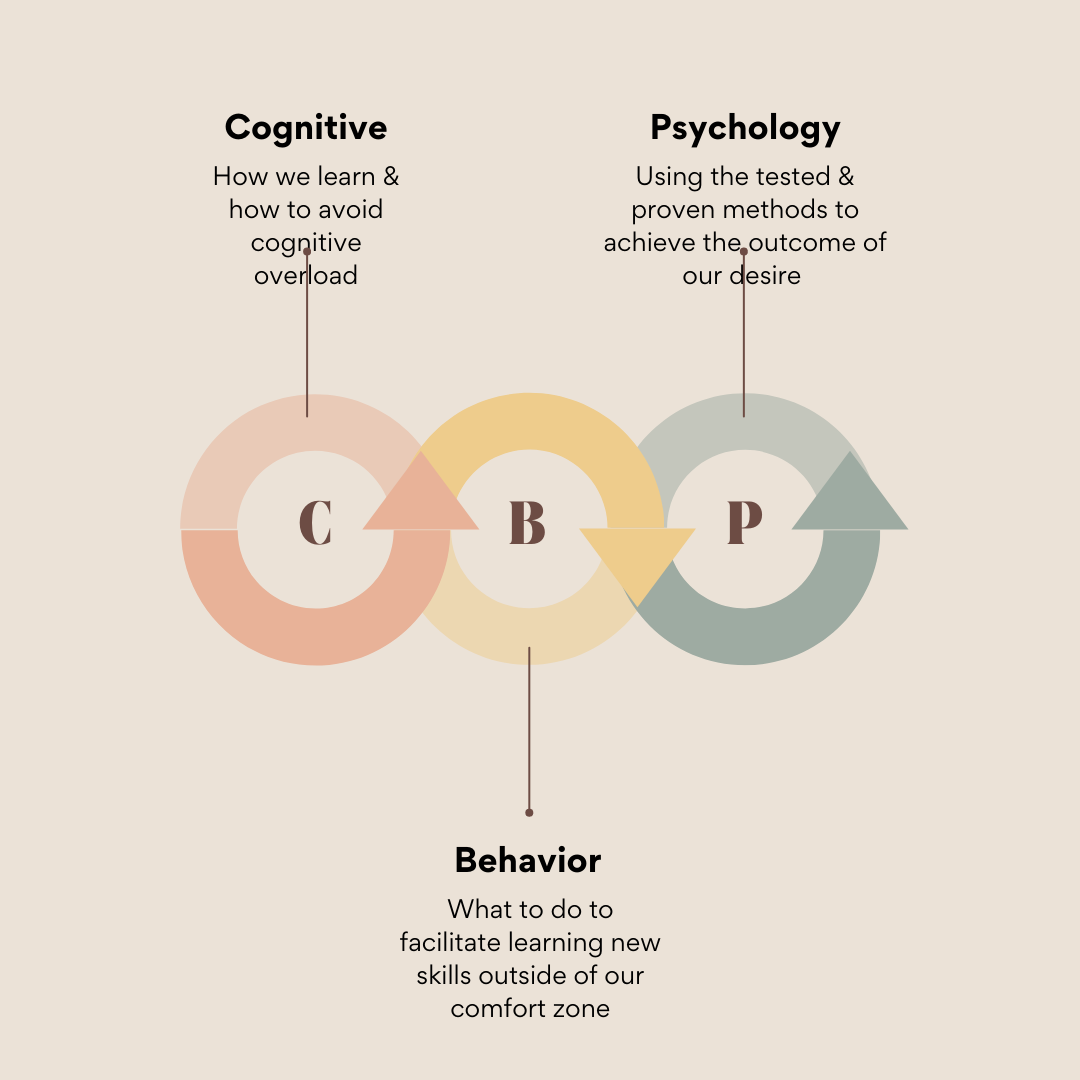 Course is designed in light of cognitive behavior psychology taking into account how our brain works to make learning an easy process that we won't attempt to run away from by immersing ourselves in video games, television, etc.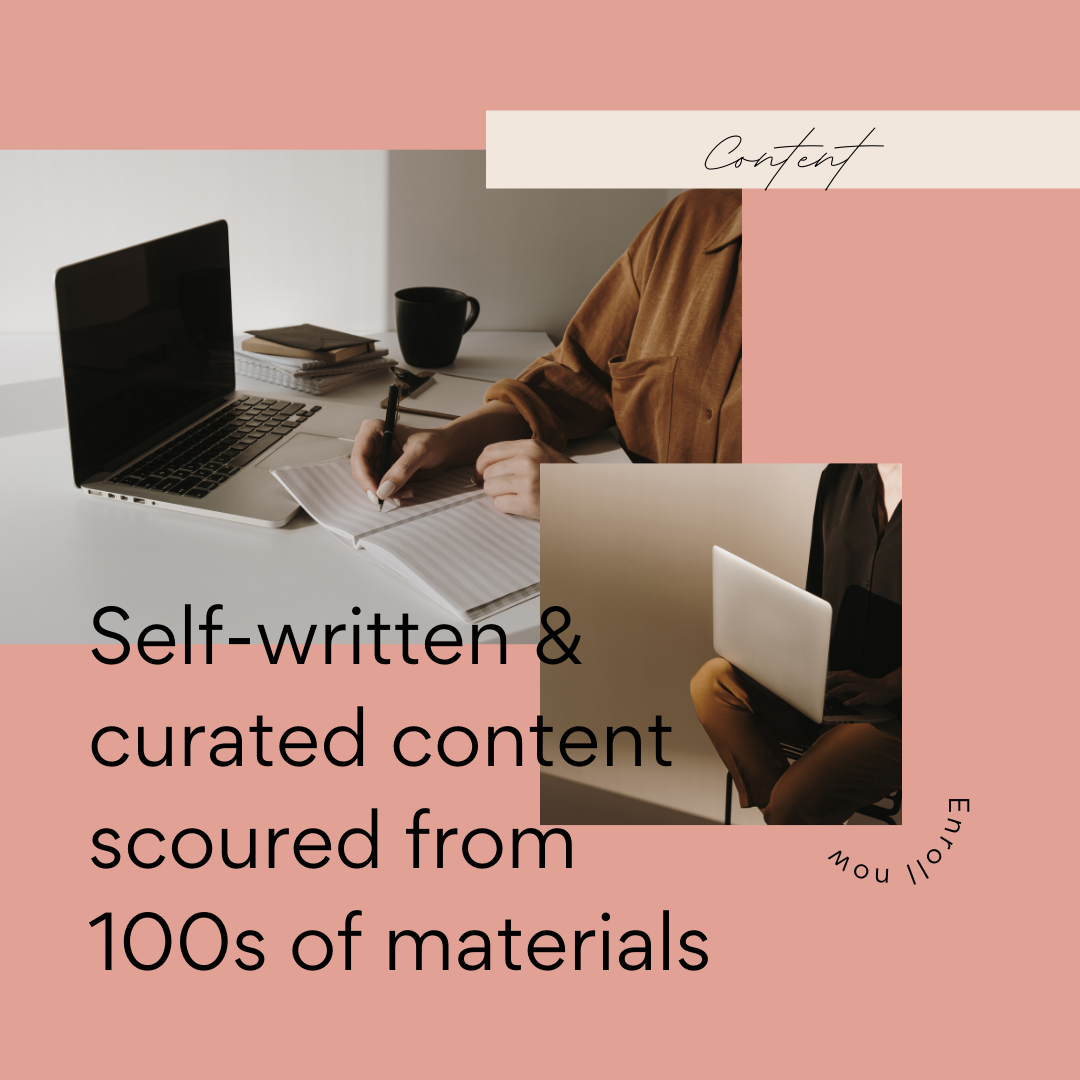 I have thought of every step and every variable. Normally, a course on communication illustrates what to do, how and why. Sound method but it doesn't stick wfor long because it does not address crucial intrinsic elements and engage your brain at a deeper level. Without this new learning is good but fades away with time. This course is designed to get ingrained in your behavior.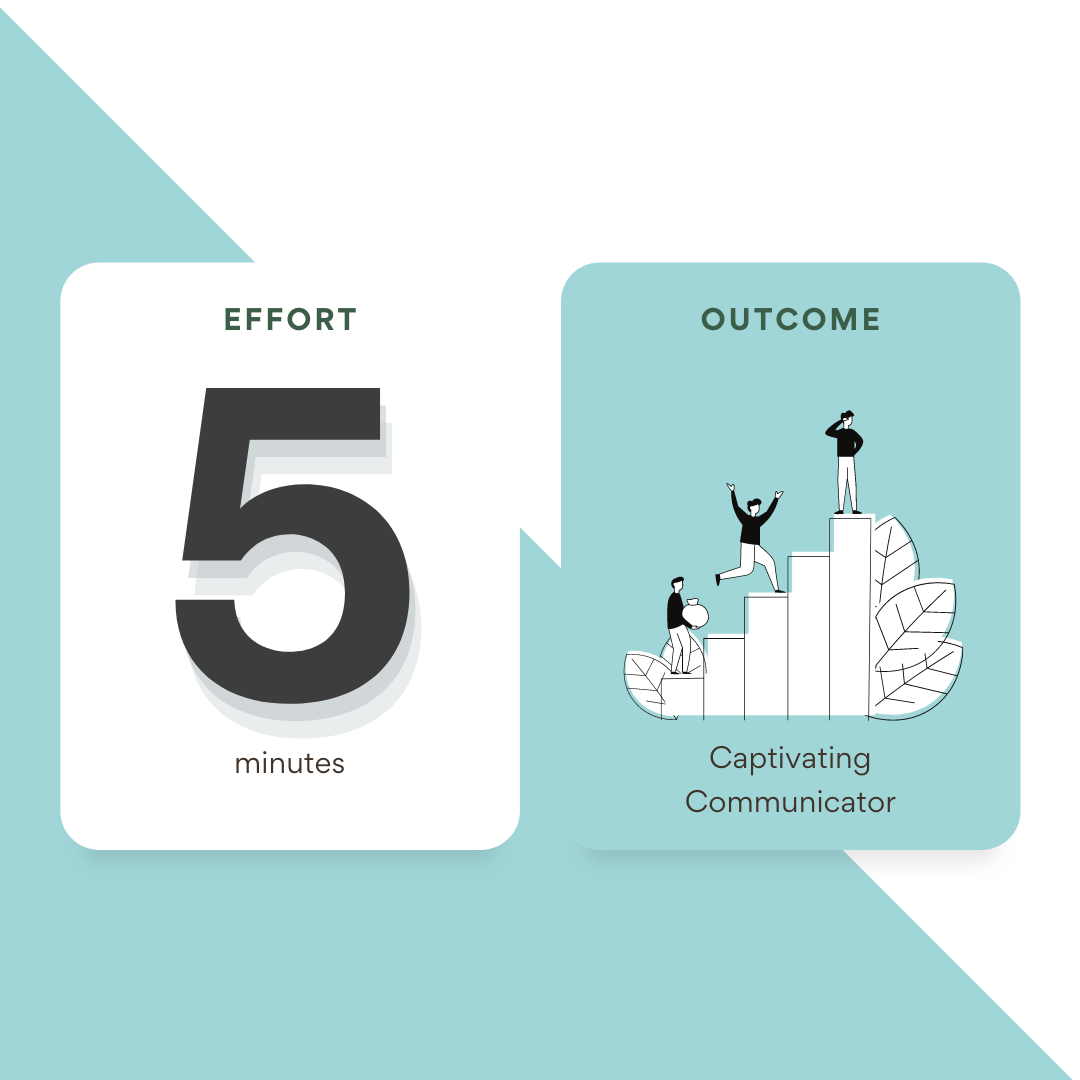 All you have to do is give the course 5 minutes every day. It is comprehensive with research findings and case studies and pragmatic with a logical sequence and practical solutions. Optimized to make you a skilled communicator at even the toughest of times regardless of your current level of competence.
Transform your Communication in 70 Days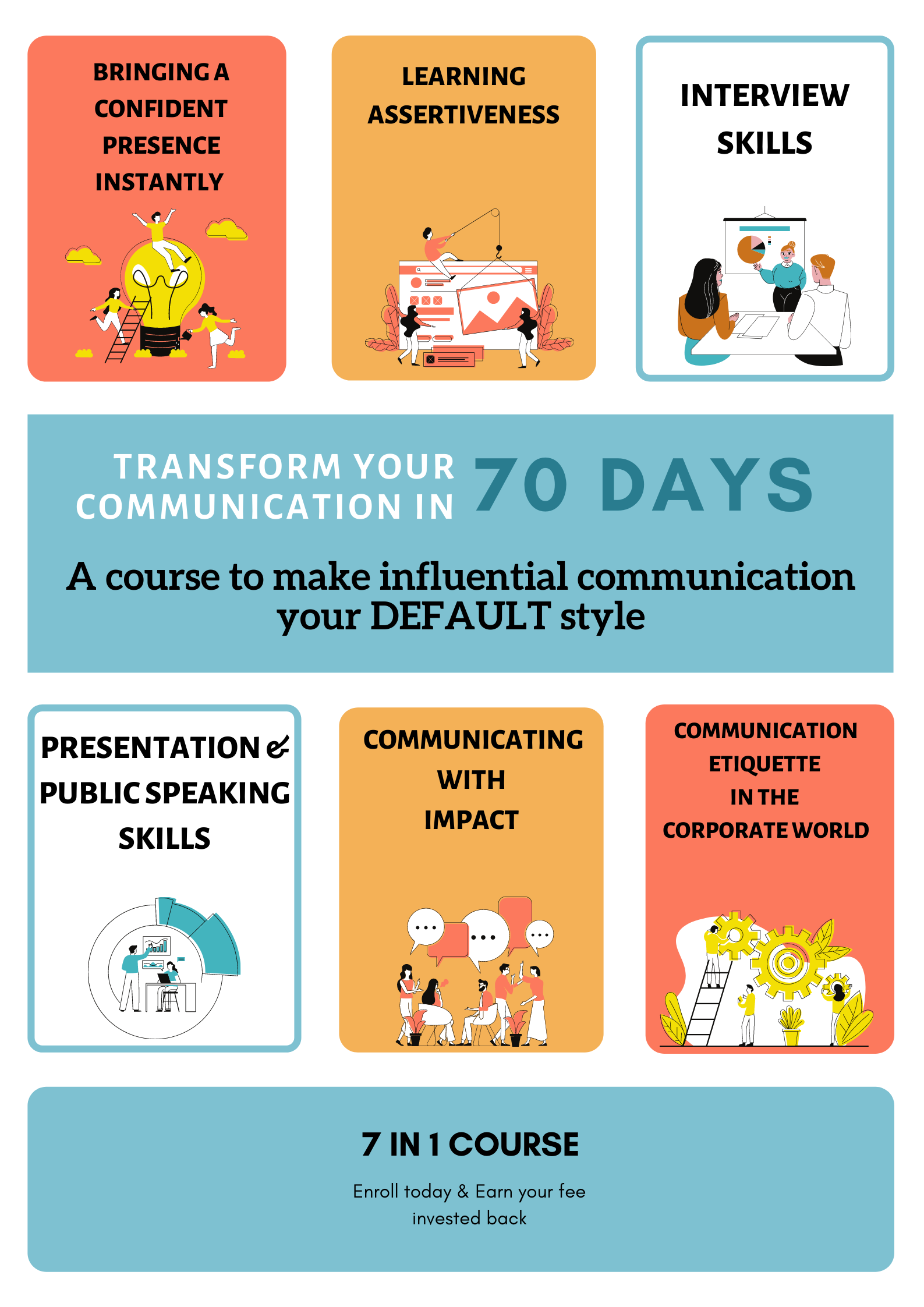 7 Courses in 1 with an earning opportunity
Communication Skills at different situations demand different kind and level of understanding and application. The course is a thorough one-stop solution to all aspects of communication with a pragmatic approach and ensured to meet any demand with what might appear as quick solutions to you. Though the solutions are an amalgamation of decades of observation, experiment, and exploration of psychology literature.
Only 2% in the world is estimated to actively achieve their goals, while the rest indulge in the luxury of thoughts, excuses and blames.
A one time invest to set you up for life. Plus, you are given a task to earn your fee back.
Enroll today to control your narrative.
Frequently Asked Questions


Why is the course of 70 days?
This course is designed to make strong communication a habit; and a process that gets internalized and ingrained. It is assumed incorrectly that a habit takes 21 days to form, it takes anywhere from 18 to 254 days and an average of 66 days. Hence, course has been designed to facilitate what you learn to become your new, automatic behavior.


Why should I buy 7 courses in one?
Well, it's your choice. 7 is included in one for your ease and you would need all of them at some point. However, if you so wish, you can enroll for the most essential one first but you will miss out on some topics when you go for individual courses. 


How can I learn so much by just giving it 5 minutes?
This is decided understanding the workings of our brains and to facilitate the process of learning. Your efforts are directed towards a near-future requirement in goal setting unit. 5 minutes of learning will take you miles, besides videos are made with this in mind to ensure expected outcome. 


How do I earn through the course?
Using the principles taught through out the course, you are given a task to earn the fee you invested back. You can make this a regular source of income too. Everything related to it is explained at the end of the course.


Is certificate provided for the course?
Of course, certificate is issued on completion.